HATCH
Progress Is Now Saved After Quitting!
---
Hey Everyone,

I've added a much-requested feature: SAVING!

Hatch now saves automatically at checkpoints, and respawns you when starting the game anew and pressing "Enter".

You can clear your saves at the start menu by pressing "c".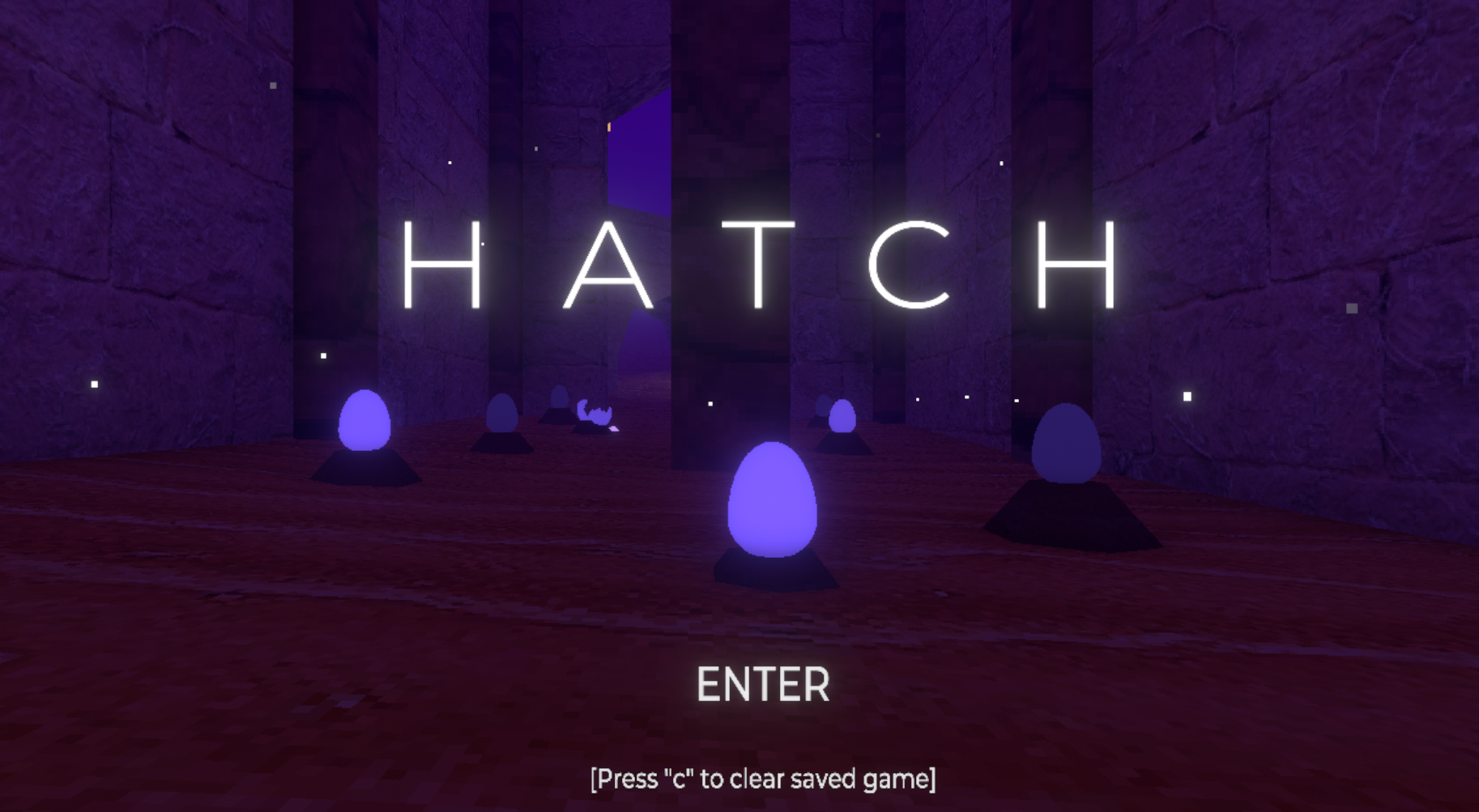 Hopefully this will help everyone reach the top over time :)

Enjoy!