Lorn's Lure
Hey folks,
It's been a while since I've posted an update here. Mostly have been busy at my day job - BUT I have still managed to make significant progress.
Here's the updated todo list
20% of the last level (currently working on this)
I gotta finish the second part of the first level (demo area).
Finishing off mechanics needed (tallying end run times, immersive mode, and other requests as well)
Level design + placing story details + difficulty optimization (maybe mechanic tweaking etc).
Environment asset revamp (making things prettier)
Steam achievements
Maybe new game+ if I have the brain energy before release
Maybe some mechanic revamps (like dialogue system + Settings menu)
Finish rest of Crystal levels
Environment asset revamp is underway thanks to Victor, my 3D art contractor. He will be making object kits for me to dress the levels / make platforming components with.
One thing I didn't add on the list is music - but Ryan, my music contractor has recently begun to compose again!
In the mean time, I'm adding story details, and thinking of characters / lore that I can add to give the place more life.
So lots of progress!
Some Highlights
Immersive mode can be triggered from the settings - either from the main menu, or during gameplay.
It disables all the speedrunning UI, and doesn't show stats upon chapter completion.
Of course video and picture mode are still available.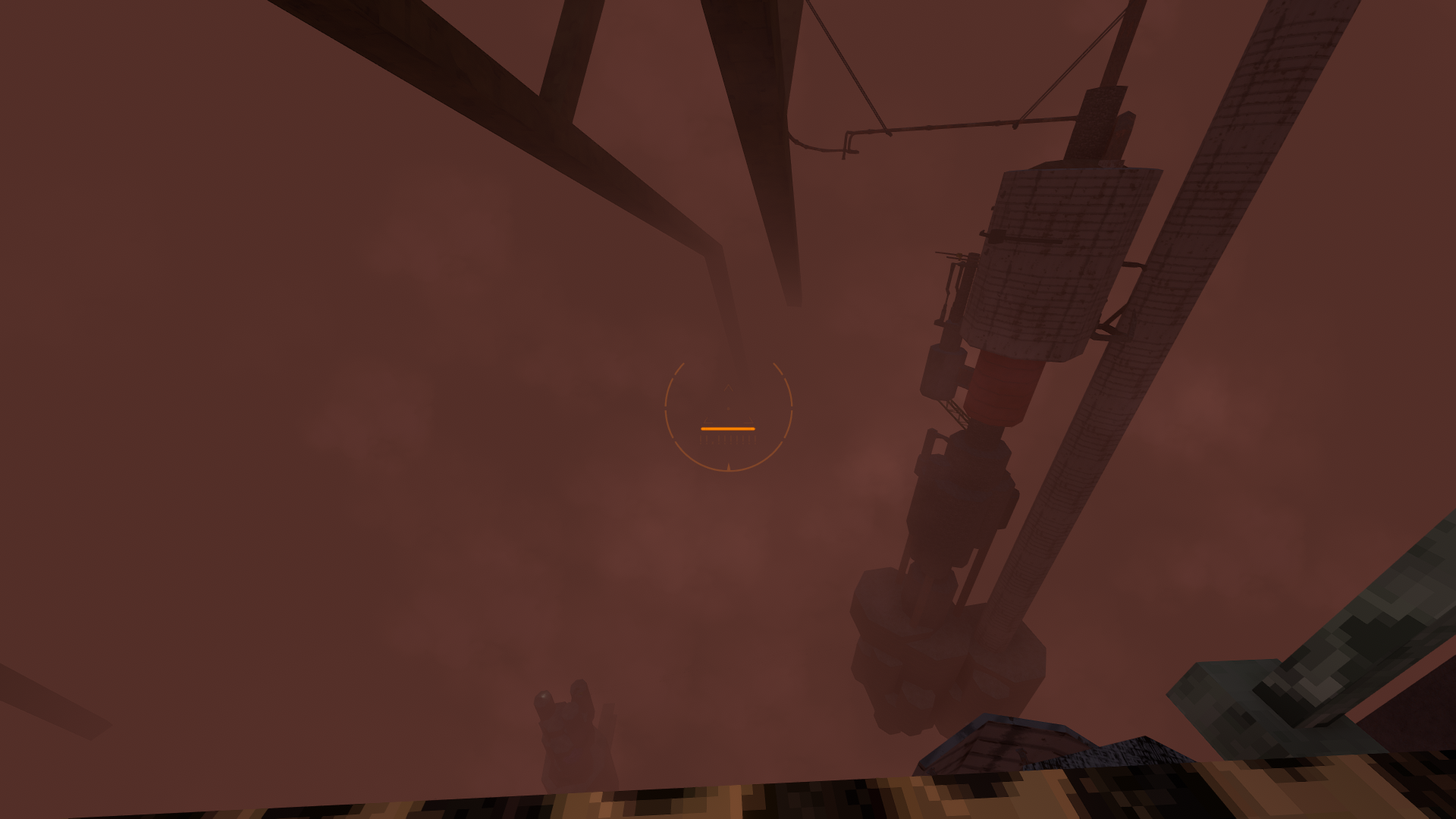 Completing the game unlocks a Full Run mode, where you can speedrun the whole game in one go, and get cumulative stats for the whole run.
Same thing can be unlocked for all crystal levels once you've beaten them all: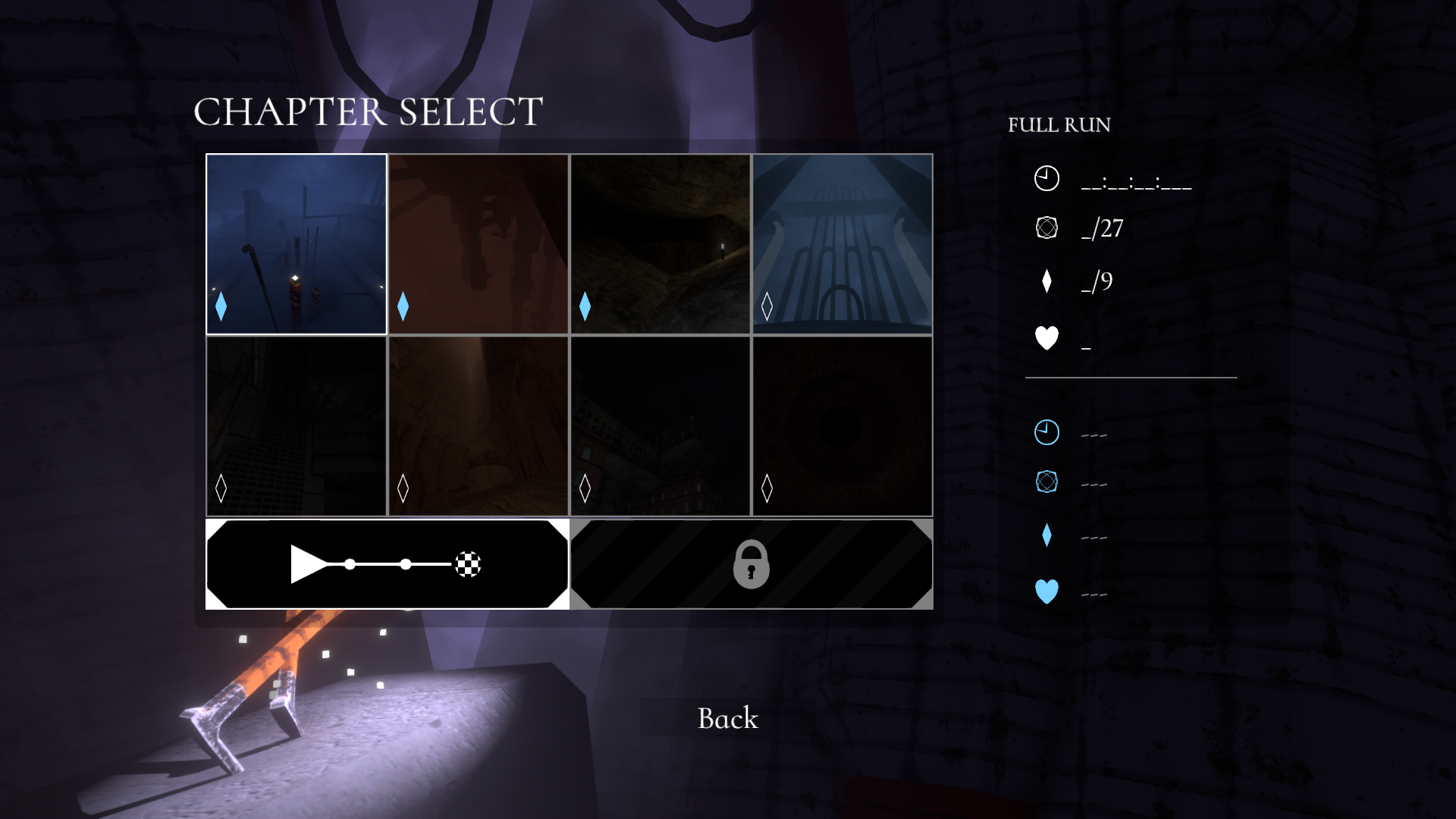 Once objects are scanned, the scanner graphic turns grey instead of yellow so you know you've already scanned it: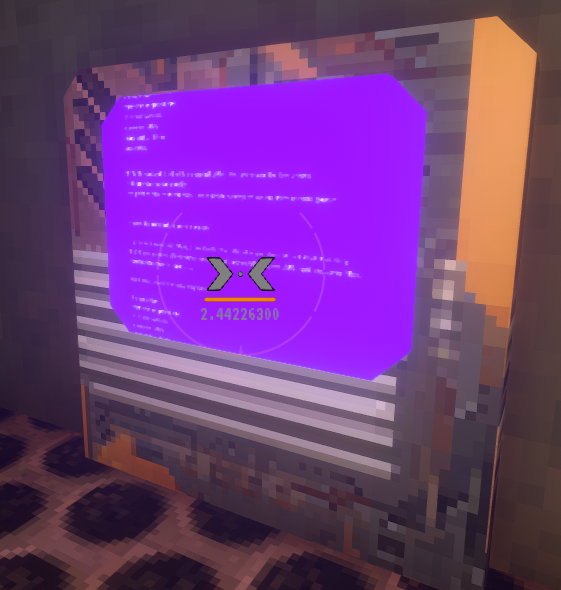 Similar thing happens once you've acquired crystals: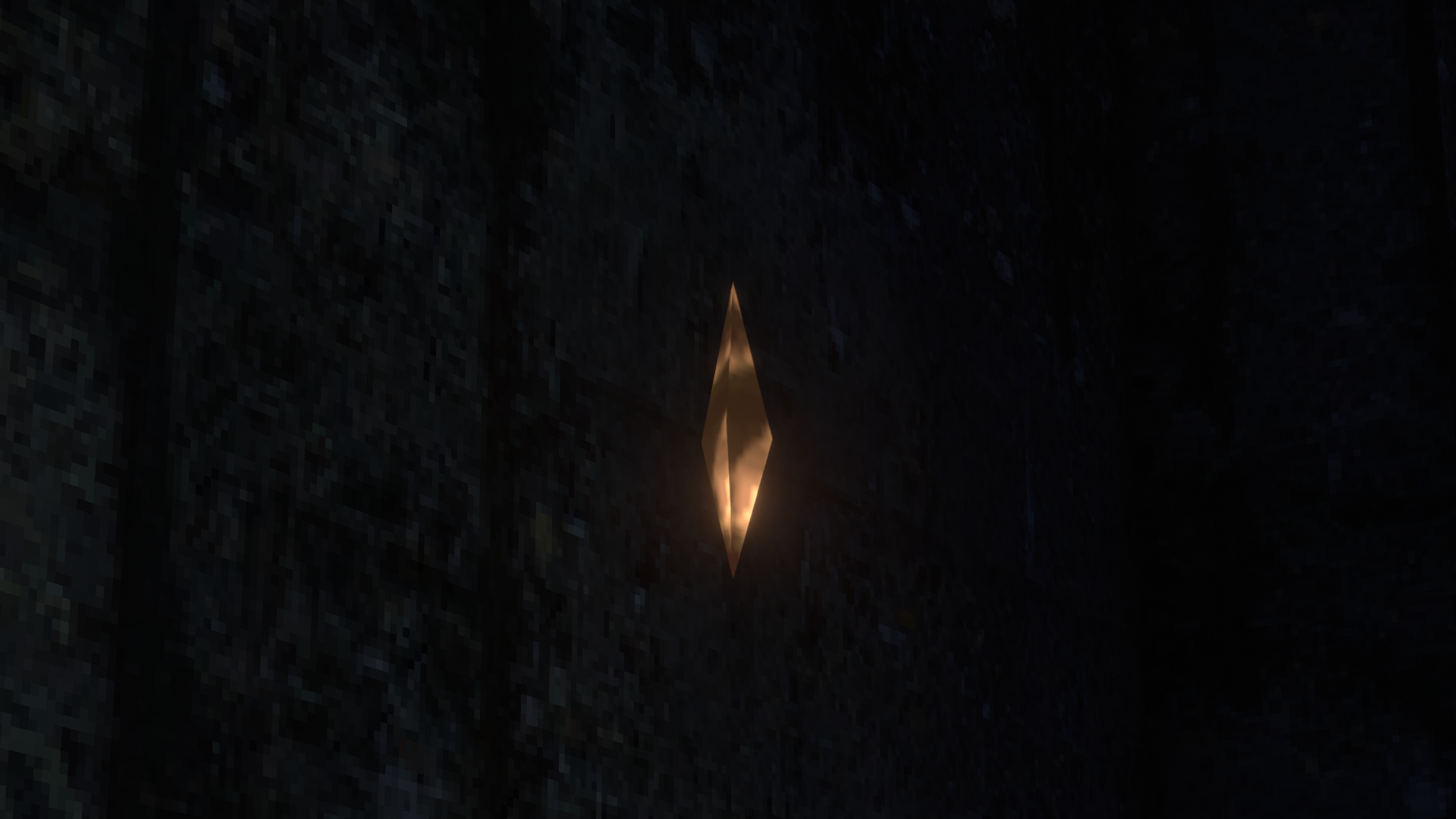 That's all for now, but please stay tuned for more :)